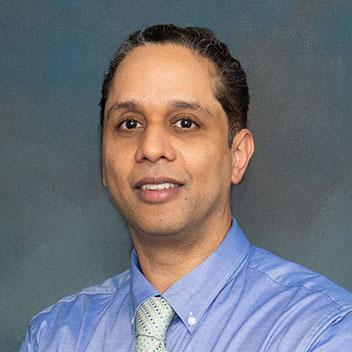 Pottstown Family Dental
Pottstown, Pennsylvania
Dr. Vijay Mathura's top priorities are patients' comfort and satisfaction.
Dr. Mathura graduated from the University of Maryland with a psychology degree and went on to study dentistry also at University of Maryland dental school. After completing a one-year residency, Dr. Mathura started practicing dentistry as an associate dentist, and then opened his own dental practice in Maryland. Dr. Mathura has many years of experience in restorative, implant, prosthodontic, and cosmetic dentistry.
Recently Dr. Mathura moved to the Philadelphia area with his wife Ericka, and his little Yorkie-Poo Kimi. Ericka was raised and has family in Central, PA so it is nice for her to be closer to her family. Dr. Mathura enjoys playing with Kimi, who is only 10 lbs., but still rules the house. He also enjoys traveling, dining, and exploring Philadelphia with his wife. In his spare time, he also likes doing hot yoga, watching premiere league soccer, and formula one racing.