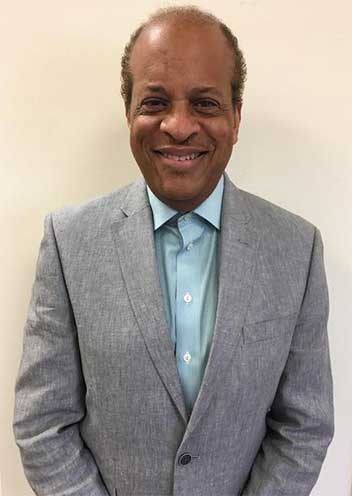 Dr. Derrick B. Graves, DMD
Rockledge Family Dentistry
Rockledge, Pennsylvania
Dr. Derrick B. Graves, DMD has been practicing dentistry for over 20 years. He completed his undergraduate work at The John Hopkins University and obtained his Doctorate of Dentistry degree from the University Of Pennsylvania School Of Dental Medicine in 1986.
Since his graduation from dental school, Dr. Graves has furthered his training and knowledge of dentistry by taking several continuing education & certification courses in specialty areas with emphasis on "state-of-the-art" dental techniques in areas such as general, cosmetic, endodontics, minor orthodontic, & periodontal implant restorations.
Dr. Graves is a native of Philadelphia and grew up in the Mt. Airy/Germantown section of the city. "I appreciate the diversity and sincerity of the people I treat. I feel that the residents of the neighborhoods in which I practice show a sense of loyalty and support unsurpassed by other areas."
Dr. Graves is a member and supporter of the "Mt. Airy Business Association" and "New Era Dental Society" as well as the "ADA" and "PDA". He is certified in the Camlogue Implant System" for the placement and restoration of titanium implants, "Lumineers", "Invisalign", & "Clear Correct" Braces techniques. He also has extensive training in the fields of "Endodontics" (1 step root canals), and cosmetic/restorative dentistry.